Fire Fighting Robot First Service At Mumbai MTNL Fire Outbreak
Source:Indian Express,India Today
Every Now and then we see a new application of robotics to help mankind by making the job simpler. Robots are already here to help humans in the toughest of the toughest situations.
In the Month of September Mumbai Purchased its first " Fire Fighting Robot" to equip the fire fighting team with the latest robotic technology. The "Fire Fighting Robot" is designed to help firefighters tackle hazardous situations.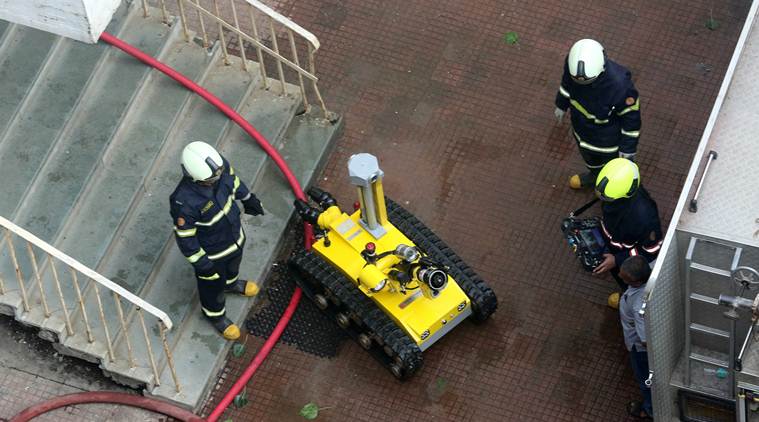 On July 22,2019 at around 3 PM an unfortunate event happened, a fire broke out in MTNL Mumbai Building in Bandra. Fortunately, all employees were rescued by the fire fighting team and "Wall-E" who was serving his duty for the first time in the field.
Wall-E is equipped with an infrared camera to detect human presence even if the visibility is 0% in the building. The robot can release around 3,800 liters of water/second. Due to its compact size and metal body, it can go into places which can be dangerous for firefighters.
Popularity and development in the field of robotics are increasing exponentially. Additionally, Artificial intelligence has already proven itself to do unexpected tasks which were never imagined.